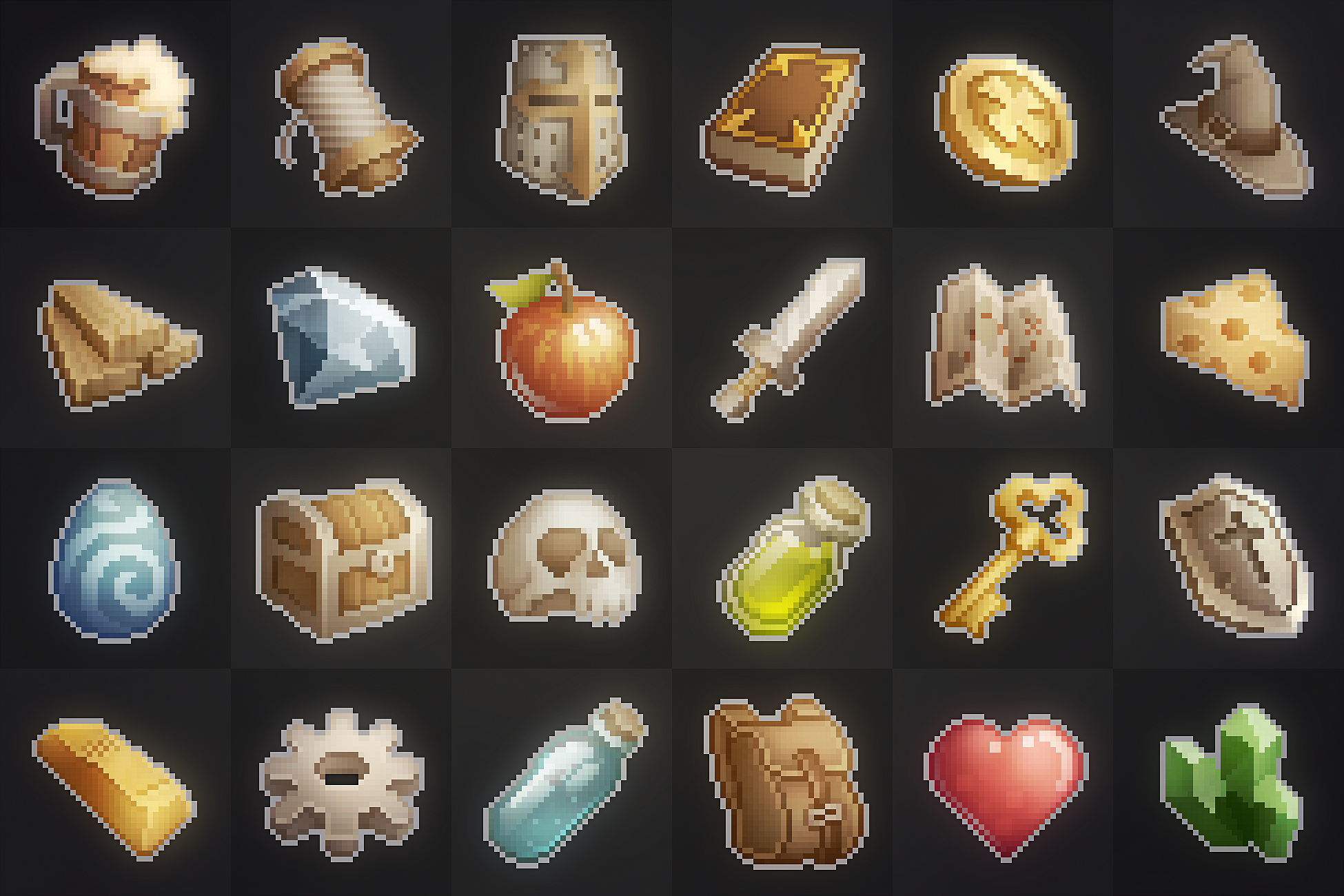 Pixel Art Icon Pack - RPG
Comments
Log in with itch.io to leave a comment.
I Love your asset. It has an unique style.
I just got the "pixel art platformer - Village House" from unity asset store it would be nice to have it here, i mean im not using unity but had to download it just for your amazing assets. and also planning on buying the character creation asset it would be nice to have everything here
hello, thanks for using my asset.

The reason why i still hesitate to put those two packs here is that they contain too much content that only work in Unity.
I have to sell them for the same price here so people would be paying the same price for less content.
For the "Customizable Pixel Character" pack, I am afraid it can hardly work without Unity.
These are awesome! Thanks a lot. Any chance you will bring the pixel top-down assets here as well?
Can I have your email? Wanna discuss twodo. Thanks.
Can I use it for my twitch emotes?
This is really cool, if I use this in my game do I have to credit you?
Not to be rude or anything. But did you not read the top? It says, "Credit is appreciated but not necessary."
Awesome work.Are these free for commercial using?